Welcome to St. Mary's Parish
The Oldest Parish in the Diocese
St. Mary's Church is located in Lyndon Station, WI. It is known as the Upper Cathedral of the dells. It was built by hundreds of Irish immigrants in 1899, and dedicated on May 8th 1900. St. Mary's parish began in 1853 as St. Bridget's Catholic Church. St. Bridget's was formed in 1853 and was located at the present day St. Mary's Cemetery; west of Lyndon Station on Highway J. St. Mary's is the oldest parish in the Diocese of LaCrosse.
We are located just north of the Wisconsin Dells on Interstate 90/94, exit 79.
In the Lyndon Station area, 137 families currently call St. Mary's their home parish.
On March 1, 2017 our parish welcomed Father Clayton Elmhorst to St. Mary's.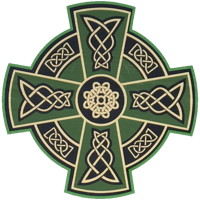 Whether you're visiting Lyndon Station, passing through or planning to move here, we welcome you!
REGULAR MASS SCHEDULE
tap for mass details
Last Chance Mass
Sundays
1:00 p.m.
World Mission Sunday
June 30th – July 1st
Donut Sunday
July 8th
After 9:00 a.m. mass
Parish Finance Council
July 10th
6:30 p.m.
Floor Project Committee
July 24th
6:30 p.m.
Steubenville Conference
July 27th – 29th
Fr. Clayton will be gone
Parish Pastoral Counsel
Tuesday, August 21st
6:30 p.m.
St. Patrick's School in Mauston
Parents & Grandparents: A new school year begins on September 4, 2018. St. Patrick School in Mauston still has openings in their Pre-K through 8th Grade classes. Give your child or grandchild the special opportunity to grow and develop in St. Patrick's loving environment of academic excellence, personal attention and Catholic values. If you are interested or would like more information please contact the school, at 608-847-6054. Visit us on the web at www.stpatricksmauston.com
Religious Freedom Week June 22-29, 2018
The week begins with the Feast of St. John Fisher and St. Thomas More, ends with the Solemnity of Ss. Peter & Paul, and includes the Feast of the Nativity of St. John the Baptist. For more information and many resources, visit: usccb.org
Mass of Priestly Ordination June 30, 2018
You are invited to join mass for the ordination of priests. The Bishop with be at Cathedral of St. Joseph the Worman in La Crosse. Reception at La Crosse Center immediately following. Or watch live from home at www.diolc.org/live
Dare To Follow July 6-8, 2018
Are you a boy going into 6th, 7th, 8th, 9th, or 10th grade? If so, come join others July 6-8th at the Holy Cross Diocesan Center, 3710 East Ave S., LaCrosse. You will spend your time learning about your Catholic Faith, talking about the vocation of priesthood and having fun. If interested, click here for application, or call (608) 791-2667. Register by June 30th, cost is Free.
Threshold Retreat July 13-15, 2018
Are you a young man entering junior or senior year of high school, or any year of college? Have you considered the priesthood? Come join in, three days of prayer and conversation and reflection on the priesthood as well as plenty of recreation. We spend so much time trying to figure out what we will do for college, how much time have you invested in discovering God's plan for your life? July 13-15, at Holy Cross Diocesan Center, 3710 East Ave. S, LaCrosse. Cost: Free. Register by July 6th. Click for brochure and registration form.
My Parish
The App for Catholic Life Every Day. 
Don't forget about the my Par
ish App! Where you can get 
bulletins, daily readings and stay
 up to date with what's going on
 at St. Mary's. Be sure to search 
for my Parish on the App Store 
or Google Play to download it 
today.
Last Chance Mass
Sundays at 1:00 P.M.
Join Father Clayton for Last Chance Mass on Sundays. Add flexibility to your weekend planning.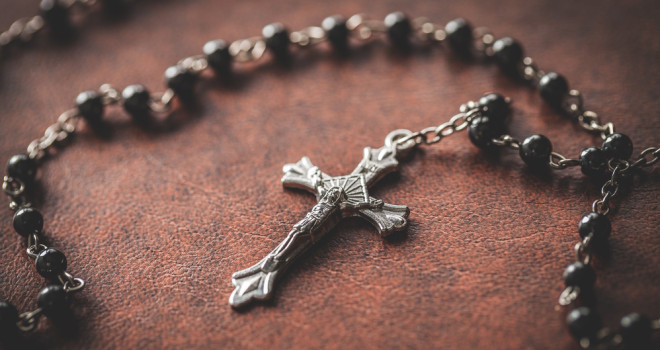 Want to learn how to make rosaries?
Join the Rosary group to learn more about the intricate ways to make rosaries; from beaded to rope rosaries. There are 6 regulars that are there every Thursday and will be happy to see and teach you. Please consider joining them and helping their apostolate.
Meets every Thursday at Joe's Diner from 10:30a.m. – noon. All are welcome!
Confessions
Tuesday 5 P.M.
Saturday 6 P.M.
Rosary
Before Saturday Mass