Welcome to St. Mary's Parish
The Oldest Parish in the Diocese
St. Mary's Church is located in Lyndon Station, WI. It is known as the Upper Cathedral of the dells. It was built by hundreds of Irish immigrants in 1899, and dedicated on May 8th 1900. St. Mary's parish began in 1853 as St. Bridget's Catholic Church. St. Bridget's was formed in 1853 and was located at the present day St. Mary's Cemetery; west of Lyndon Station on Highway J. St. Mary's is the oldest parish in the Diocese of LaCrosse.
We are located just north of the Wisconsin Dells on Interstate 90/94, exit 79.
In the Lyndon Station area, 137 families currently call St. Mary's their home parish.
On March 1, 2017 our parish welcomed Father Clayton Elmhorst to St. Mary's.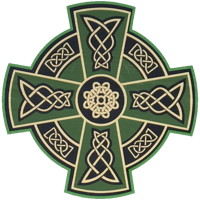 Whether you're visiting Lyndon Station, passing through or planning to move here, we welcome you!
REGULAR MASS SCHEDULE
tap for mass details
Last Chance Mass
Sundays
1:00 p.m.
Floor Project Committee
July 24th
6:30 p.m.
Steubenville Meeting
July 25th
6:00 p.m.
Steubenville Conference
July 27th – 29th
Fr. Clayton will be gone
Lady Sodality Meeting
August 16th
6:30 p.m.
Parish Pastoral Counsel
August 21st
6:30 p.m.
Last Donut Sunday
September 2nd
After 9:00 a.m. mass
Parish Financial Counsel
September 11th
6:30 p.m.
Congratulations
To Alex & Mariah Schulz on Logan Randi Schulz Holy Baptism Sunday, July 15th. May God bless this little boy. Guide him with His light. Fill his life with joy & love. And make his future bright. May He nurture him & comfort him. Protect him day & night. Hold him close at heart. And keep him always in His sight.
A Spring of Water Welling up to Eternal Life July 23-July 28
We all know that water is essential to life. Did you know that water is directly referred to over 700 times in the Bible? In fact, the Gospel of John water is mentioned 23 times and has more than 70 allusions to water. Why are there so many references to water? Using "water" as our guide, we'll dive into the depths of the Gospel of John to discover the meaning & significance of water. This is a women's retreat. For more information or to register: redemptoristretreat.org/retreats-for-women-religious
Witnesses for Christ Conference August 10-11th
Do you want to be more active and have fruitful encounters with God in the Church's Sacraments? Come join keynote speaker, Dr. James Pauley. He will guide you and others through short presentations and engaging, interactive exercises. James will help us to cultivate in others a desire to encounter Jesus Christ! Held at Blessed Sacrament Parish, 130 Losey Blvd S., La Crosse WI Early registration by July 20th- $70, Regular registration by July 31st- $80 Registration forms are in the back of the church. For more information contact Susan Skemp at sskemp@diolc.org or call (608)-791-2658.
National Council of Catholic Women Leadership Training & Development Team
Will you come follow me? Come join others in La Crosse for a day of learning, prayer and information. All women of all ages are invited to join in! Saturday, August 4th, Mary, Mother of the Church Parish, 2006 Weston St., La Crosse, WI Cost: $30 Whether we realize it or not, women of the Church ARE leaders. Their lives are their witness. They are leaders by their actions. In the song, "The Summons" we are asked "does your life attract or scare." Come join in this training and you can learn how to be better leaders t o attract more people to Christ. For more info. or to register: Call Lorraine Riedl (608)-463-7662, or visit: www.ldccw.org
St. Patrick's Women's Club in Mauston
Is planning their 2nd "Women's Accessory Sale" to be held on Saturday, November 17th. Of you have items to be donated (jewelry, belts, handbags, scarves, etc.) they are collecting items at the St. Patrick's rectory in Mauston. If you would to have items picked up or if you have any questions, please contact Lynn Levandoski 847-4076; Jane Powers 847-5117; or call the rectory 847-6054. Thank you for your donations!!
Last Chance Mass
Sundays at 1:00 P.M.
Join Father Clayton for Last Chance Mass on Sundays. Add flexibility to your weekend planning.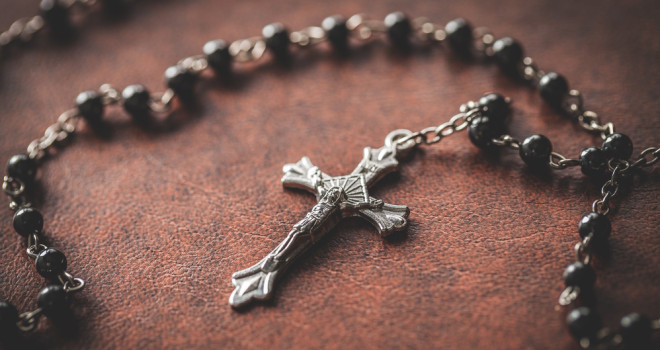 Want to learn how to make rosaries?
Join the Rosary group to learn more about the intricate ways to make rosaries; from beaded to rope rosaries. There are 6 regulars that are there every Thursday and will be happy to see and teach you. Please consider joining them and helping their apostolate.
Meets every Thursday at Joe's Diner from 10:30a.m. – noon. All are welcome!
Confessions
Tuesday 5 P.M.
Saturday 6 P.M.
Rosary
Before Saturday Mass