Welcome to St. Mary's Parish
The Oldest Parish in the Diocese
St. Mary's Church is located in Lyndon Station, WI. It is known as the Upper Cathedral of the dells. It was built by hundreds of Irish immigrants in 1899, and dedicated on May 8th 1900. St. Mary's parish began in 1853 as St. Bridget's Catholic Church. St. Bridget's was formed in 1853 and was located at the present day St. Mary's Cemetery; west of Lyndon Station on Highway J. St. Mary's is the oldest parish in the Diocese of LaCrosse.
We are located just north of the Wisconsin Dells on Interstate 90/94, exit 79.
In the Lyndon Station area, 153 families currently call St. Mary's their home parish.
On March 1, 2017 our parish welcomed our Pastor Father Clayton Elmhorst to St. Mary's.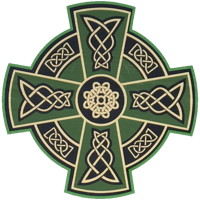 REGULAR MASS SCHEDULE
tap for mass details
R.C.I.A Classes Begin
September 20th
10:30 a.m.
Cemetery Council Meeting
October 6th
6:30 p.m.
Parish Finance Council
October 13th
6:30 p.m.
Fr. Clayton
on Vacation
October 19th-30th
All Saints Day
November 1st 9:00 p.m.
6:30 p.m.
Parish Pastoral Council
November 10th
6:30 p.m.
Greetings Family and Friends of St. Mary's,
At this time with the ever evolving pandemic of Covid-19, I am posting these following recommendations and best practices for St. Mary's Parish. I urge everyone to follow the guidelines provided by the Wisconsin Department of Health Services: https://www.dhs.wisconsin.gov/outbreaks/index.htm.
St. Mary's Church will still be open during business hours. We will also post updates via our Facebook page and the church entrances. As of now the church building will be open Tuesday – Friday from 8:30 am to 3:30 pm.
Please practice social distancing at all times and be good stewards of everyone's health. Practice good hand washing and sanitizing so we can all be safe.
We will get through this,
Fr. Clayton