Welcome to St. Mary's Parish
The Oldest Parish in the Diocese
St. Mary's Church is located in Lyndon Station, WI. It is known as the Upper Cathedral of the dells. It was built by hundreds of Irish immigrants in 1899, and dedicated on May 8th 1900. St. Mary's parish began in 1853 as St. Bridget's Catholic Church. St. Bridget's was formed in 1853 and was located at the present day St. Mary's Cemetery; west of Lyndon Station on Highway J. St. Mary's is the oldest parish in the Diocese of LaCrosse.
We are located just north of the Wisconsin Dells on Interstate 90/94, exit 79.
In the Lyndon Station area, 153 families currently call St. Mary's their home parish.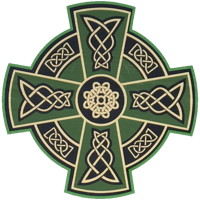 REGULAR MASS SCHEDULE
tap for mass details
Finance Council Meeting
January 25th
6:30 p.m.
Pastoral Council Meeting
January 25th
7:00 p.m.
Sacred Worship Committee Meeting
February 21st
6:30 p.m.
Ladies Sodality Meeting
March 10th
1:00 p.m.
Confessions
Tuesday 5:00 p.m.
Saturday 6:00 p.m.
Adoration
Wednesday, Thursday & Friday
8:00 a.m. – 8:30 a.m.
Rosary
Saturday 6:35 p.m.
Sunday 8:35 a.m.